Mr. Rajnish Mishra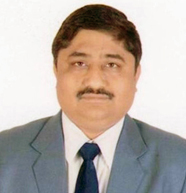 The RESOTECH team is led by Mr. Rajnish Mishra, an alumnus of Indian Institute of Technology (IIT) Kharagpur, having done his B.Tech. (Hons.) in Civil Engineering in the year 1997. Mr. Mishra has extensive professional experience of more than 22 years in the Infrastructure Sector having worked in responsible positions in the National Highways Authority of India, Ministry of Road Transport and Highways (as an officer of the Central Engineering Services (Roads) Cadre, Government of India) and Power Grid Corporation of India Limited.
Key Areas of his expertise include Project Management, Contract Management & Administration (both Domestic and FIDIC based Contracts as well as PPP projects), Intensive Technical examination of  large size Projects and Techno Economic Viability Assessment of  Highway Projects.
Mr. Anand Swaroop Mishra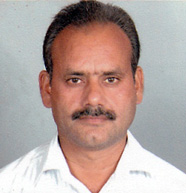 Mr. Anand Swaroop Mishra is a Civil Engineer having more than 28 years of professional experience especially in the field of Bridge Construction and Supervision. Prior to his association with RESOTECH, Mr. Mishra has worked with Madhya Pradesh Public Works Department in the Bridge Zone. He has also worked as a Bridge Engineer in Highway Projects in the Private Sector.
Key areas of his expertise include Construction Supervision of Bridges, Project Management, Topographical Surveys, preparation of DPRs and Techno Economic Viability Assessment of Infrastructure Projects.